Top 10 Holiday Kids Gift Ideas
Posted on November 14, 2017
Tis' the season to be jolly….and gift shopping!  Christmas and the holiday season seem to come earlier and earlier every year!  Some radio stations have already started playing Christmas music too, but, I have no quarrel with this. I love the holidays and why not stretch them out a bit 😉
Get a head start on your shopping and check out these top 10 holiday kids gifts to support small businesses this year:
#1 Personalized Books for Kids
KD Novelties Personalized Children's Books are a great gift that will make your child feel extra special.  Each book is personalized with your child's name making them the star of each story.  Family members and friends can also be added to the stories.
This is a great way to encourage reading and promote literacy!
#2 Green Kid Crafts
Green Kid Crafts STEAM (science, technology, engineering, arts, and math) subscription boxes create opportunities to help raise the next generation of creative leaders, and certainly spark the imagination! Their products deliver discovery, learning and fun to children ages 2-10+.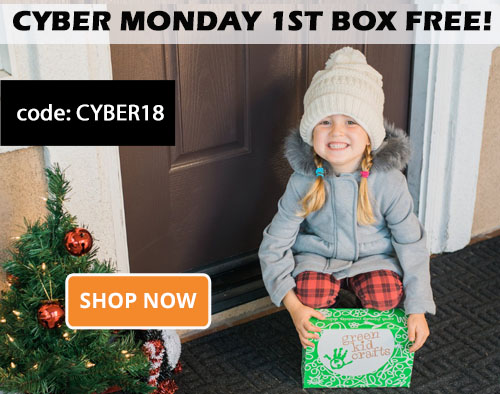 #3 Hoot for Kids
Quality toys and activities for newborn up to 6 years.  HOOT promotes purpose driven play with toys & activities to strengthen developmental skills & reach milestones.
Toys foster growth and can be used in many creative ways, including as a tool to enhance key developmental areas: fine motor, gross motor and sensory processing skills.  This box provides some of the best toys for this that your child will love.
#4 CRAZY FORTS BY FAT BRAIN TOYS
This takes fort making to a whole new level!  You kids will love this. Just add bedsheets!  Comes with 25 geometrically precise balls and 44 sticks easily connect to each other any way you want to build into whatever your imagination can conjure.
A spaceship, a castle, a racecar, an igloo, a martian homestead – Everything comes together with a snap!
Then, once you're ready to play, just throw a blanket over the structure you've built and suddenly the adventure comes brilliantly to life!
69 piece set for $49.95
#5 Pals Socks
Pals Kids Socks are fun, colorful and mismatched socks that make great stocking stuffers.
These socks are on a mission to promote social change.  Pals says we all don't match, and life is more fun that way! They've even partnered with non-profit organizations to donate 1 pair of socks to low income families for each pair they sell.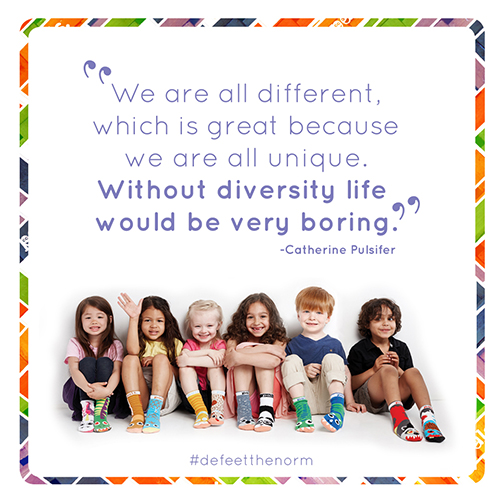 Pals makes silly socks that would make great gifts for adults too!
#6 Loog Guitars
Loog Guitars is a line of guitars designed to make it fun and easy to play music. They come with an app and flashcards that get kids playing songs on day one!
Their free Loog app has video lessons, a tuner and a digital songbook so you can learn guitar by playing real songs: Beatles, Stones, Taylor Swift, Bruno Mars and more.
#7 DISCOVERY BOXES BY REVELAE KIDS
Discovery Boxes introduce kids to a magical world of realistic-looking creatures, sparkling gems and crystals, colorful rocks and shells, and miniature plants or flowers. These themed sensory bins encourage hours of imaginative play; kids can scoop up the sensory beans, water beads or play sand and discover the hidden treasures within each box.
$25 – $40
#8 FUTURE FOODIE PLAY KITCHEN BY LAND OF NOD
Your little ones can whip up one imaginary meal after another with our Future Foodie Play Sink. It features two roomy cabinets and three hooks to hold all their cooking essentials with ease.
$129.97
#9 BYTE-SIZE PERSONAL LAPTOP CHALKBOARD BY LAND OF NOD
At first glance, this Byte-Size Personal Laptop Chalkboard resembles a real laptop, but no batteries are required to get started. Portable and powered completely by imagination, it's perfect for every kid on the go. The chalkboard features two writing surfaces and a convenient inlay for holding chalk.
$21.25
#10 PLAY TEE-PEE BY LAND OF NOD
Everyone needs a little space just for themselves. This multi-dot print kids teepee is the perfect home away from home while trailblazing the playroom frontier. Read books inside, play make believe, mediate, and more.
$99